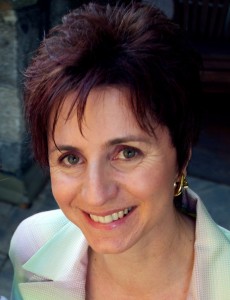 I believe that often our passions, gifts and callings grow out of our life experiences. I am passionate about helping women heal their relationship with food, their bodies and themselves because of my own learning and my life journey.
Early childhood circumstances saw me being raised by grandparents who were war survivors. Today I know that they were well intentioned and just doing the best they could. But growing up, I interpreted the regular physical punishments, strict rules and continuous criticism as proof that there was something wrong with me. Certainly just being me wasn't only not good enough, it seemed to trigger unpredictable reactions of wrath.
I started to use food to cope with my emotional overwhelm in my early teens. For the next 1.5 decades nobody would notice my struggles because my weight remained fairly constant and just slightly above normal. While I was trying to control my anxiety and depression, nobody witnessed my purging, my over exercising or my distorted perception of my body; nor was anyone aware that I battled feelings of shame and despair while I felt held hostage in a cycle of disordered eating.
It wasn't until I started practicing and studying dance movement therapy and somatic psychotherapy that I felt connected to my body. And only in this place of connection was I able to heal from emotional eating / bulimia.
Today, I am a certified Integrative Body Psychotherapist and  practice somatic psychotherapy which integrates body, mind and spirit, because I not only  experienced powerful transformation, but I continue to witness similar healing in my daily work with clients.
I have learned that the fastest way out of your head and away from the chorus of contrasting "voices" is to get into your body.
Because I know the pain of  body shame, I have chosen to specialize in helping women heal their relationship with their bodies.
I also have intimate knowledge of the journey of learning to love myself just the way I am. I am well acquainted with the mindset of trying to be "perfect" or feeling responsible for the well-being of those I love. I'm more than familiar with being driven by the longing to be loved and the desire to feel "good enough."
My Goddess is a "perfectionist in recovery" and a bit of a control freak at times.
She's also a loyal friend, dancer, animal lover, world traveler, bird watcher and devourer of books. Grounded in my spiritual belief system, I'm incredibly grateful for everything I have become and for all the gifts the Universe has bestowed or sometimes thrust upon me.
My Goddess revealed is  a dedicated healer, counsellor and intuitive. I feel very blessed that my extensive professional training and the school of life allow me to follow my calling and do this work.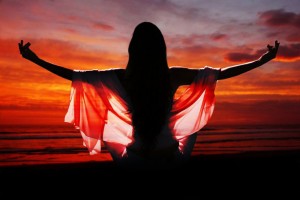 I am passionate about offering my wisdom and my gifts to women who are on the journey of healing their relationship with themselves. I aim to be your cheerleader and guide while you RETURN TO WHOLENESS as you heal and let go of what no longer serves you. I am honoured to hold space while you lovingly reveal your Goddess and claim who you really are.